We Buy Any Car in Oxford
Selling your car privately can be a nightmare. Arranging  multiple viewings and going back and forth to various locations with no guarantee you will make the sale.  Here at Burnham Cars Ltd, we buy any car in Oxford, as well as offer a no hassle selling process for your vehicles and we're always on the lookout for new stock.
Please provide your details in our form, and a member of our team will be in touch to arrange a car valuation.
OUR PROCESS
How it Works
At Burnham Cars, we buy any car in Oxford
If you want to sell your car or are just considering getting a valuation to see your cars worth, whilst you look around, we can help.
Free Car Valuation
Find out how much your car is worth. Simply fill in the form above and one of our team will be in touch with a quote.
Arrange An Inspection
If you're happy with the valuation of your vehicle, simply book an appointment with one of the team for an inspection.
Instant Payment
After verifying ownership of the vehicle, a test drive, and an inspection we will make a payment to you directly via instant bank transfer.
FAST AND CONVENIENT
Get the best price for your car
Burnham Cars Ltd are a local car dealership who specialise in the buying and selling of used cars. We are based the Berkshire area, and we will also travel to other areas to purchase your car.
Why sell your used car with Burnham Cars:
✔ Our friendly sales team offer competitive quotes for your vehicle.
✔ We will buy any car, any age, with any mileage.
✔ We provide FREE no obligation quotes to sell your car for cash.
✔  Our team have extensive experience in buying and selling cars.
✔ We beat part-exchange prices.
✔ Get cash in your bank account within minutes of collection.
✔ Sell and buy your car in one place.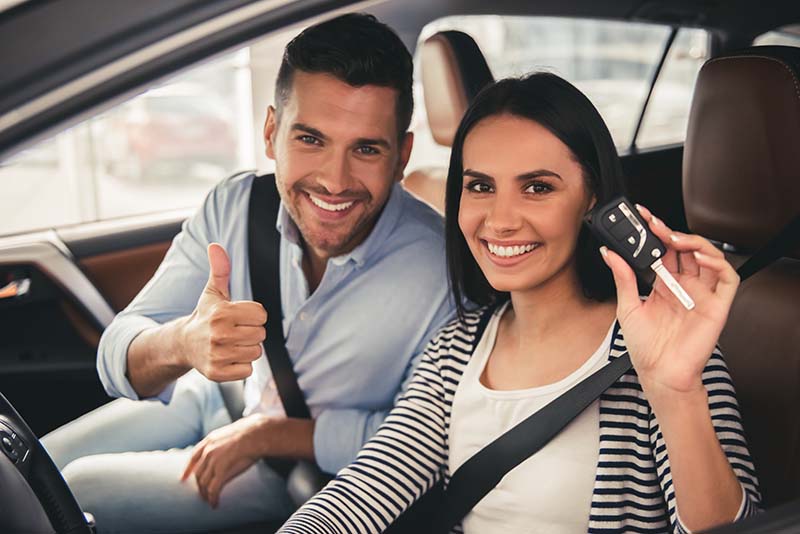 HOW MUCH CAN I MAKE
When selling my car?
We know that when it comes to selling your car, price is the main factor. Running endless negotiations with private buyers and going from dealership to dealership that doesn't end up with in a sale can be frustrating.
For us to appropriately price your car, you will need to fill in the form above in order for us to make a competitive offer on your vehicle.
Prices vary a lot as market demand changes, but we will always give you a competitive real time trade in value of your car and an offer based on our industry knowledge and the latest data.
What types of cars does Burnham Cars Buy?
We purchase a wide range of vehicles in any make, year, model and mileage. We buy any car as long as its a good runner.
Do you offer a collection service?
Yes we are able to arrange a collection of your car as long as it is within a 40 mile radius of our dealership in Burnham. If you fall outside the radius you will have to organise getting your vehicle to us.
How do you value my car
Our valuations are generated based on the mileage and veichle details that you provide and the assumptions that we make about your car. The Burnham Cars team also have extensive industry experience and will use their knowledge of market demand to give you the best offer possible.
All car valuation offers are valid for 4 days.
How can I arrange an appointment
Simply fill in the form above and provide us with your:
Name, Email Address, Registration and Car Mileage.
One of our team members will be in touch via email with dates for us to come and inspect your car at a time and location that suits you.
Alternatively you can get in touch via our contact us page.
What paperwork will I need to sell my car?
We will need some official paperwork or digital records before we can finalise a sale, including:
Your V5C logbook
Service History
Driving licence
Proof of purchase
Finance settlement letter (for cars bought on finance like PCP or HP)
If you are missing any of the above please contact our team.
Can I sell a car that has outstanding finance
Yes, we deal with finance settlements regularly. Our team will guide you through the processand the settlement will be deducted from the amount paid to you for the car.
How and when will I receive payment for my car?
After verifying ownership, a test drive and an inspection you will receive payment via an instant direct bank transfer, give or take a few minutes for the bank to process the transaction. 
Payment for sales made on Bank Holidays or weekend will be processed on the next working day. There are no charges or costs so you'll get every penny of your cars value.
Burnham cars gave us a great deal on our BMW. The process was super smooth which helped us to purchase our new car earlier than expected.
Alex | London
Chris really helped out my mum when she was looking to sell her car. Everything was super easy and helped her free up some funds.
Sophie | Gerrards Cross
The team were fantastic, they really took the time to explain all the details and everything ran like clockwork. Highly recommend
Adam | Henley